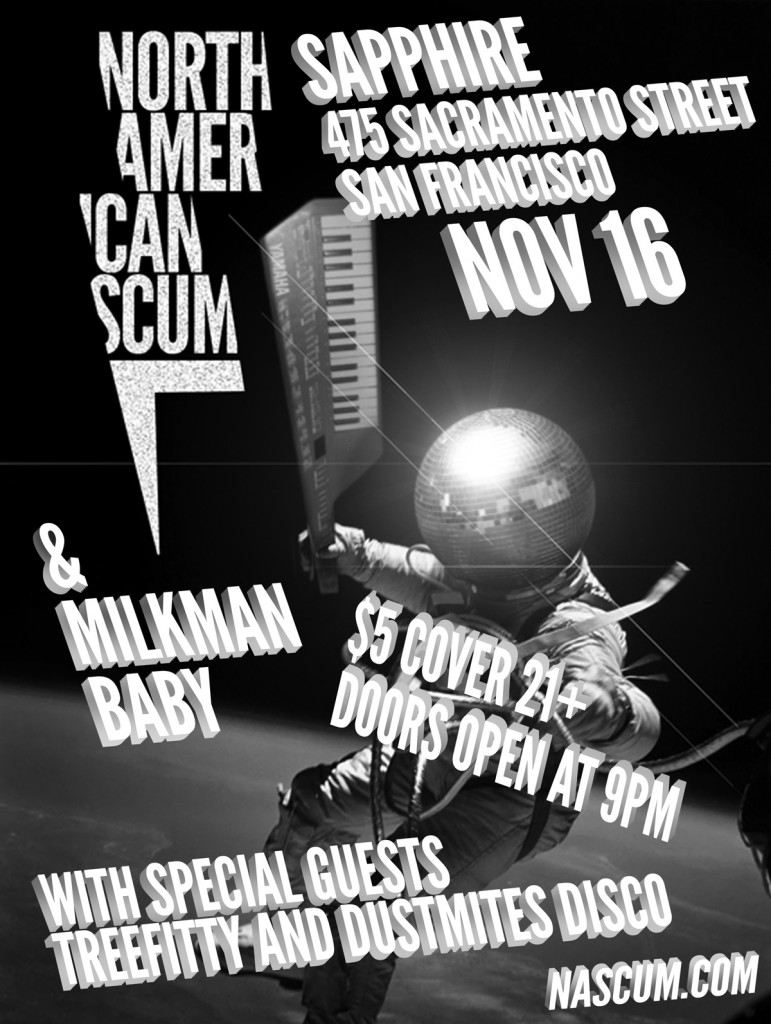 That's right kids. Time to rid yourself of the pre-holiday blues and dance with NASCUM.
We're playing with Milkman Baby. It's their debut show! When they're famous you can say, "I was there man, I was there."
Stoo and Markkus will be jumping into their alter-egos and spinning tunes as Dustmites Disco and Treefitty respectively.
We'll be playing at Sapphire. (Drink lots of booze, the owner is an awesome guy)
475 Sacramento Street
San Francisco
$5 at the door (what a deal!)
21+ (sorry kiddos, maybe next time)
It should be fun. I'm kidding, it's going to be fun.