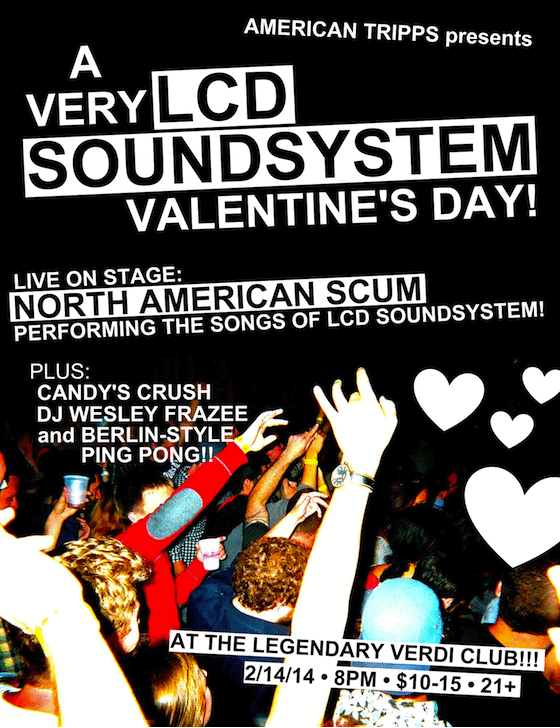 ♥ ♥ ♥ It's Valentine's Day! And what better way to spend it than with LCD SOUNDSYSTEM??? (Sort of)
♥ ♥ ♥ Here's the lineup:
• NORTH AMERICAN SCUM performing the songs of LCD Soundsystem
• CANDY'S CRUSH performing a bunch of other songs
• DJ WESLEY FRAZEE spinning danceable jams all night long
Plus we'll have Berlin-style ping pong, romantic lighting, romantic drinks, romantic vibes, possibly a photo booth of some kind, and lots more! Bring your boo, look sharp, and let's party like LCD Soundsystem still existed!!!